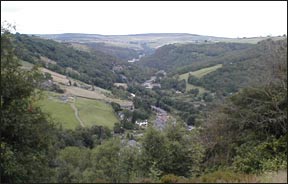 Why was it called Charlestown?
Unfortunately we don't know. To find out what we do know about the area click on the links below.
Where were the Charlestown Tea Rooms as advertised in the Todmorden Almanac in the 1880s ?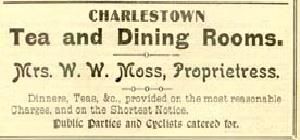 Someone researcing their family tree concludes that "the proprietoress may well have been Caroline Moss who was married to William Wheelhouse Moss. The Wheelhouse came from his mother Martha Sarah's maiden name, Wheelhouse - all born in the Wadsworth area.  The Wheelhouses were the cartwrights of Hebden Bridge. How he came to have a tea room (or where it was) is a puzzle - he is part of the Moss family who had the fustian/dyers at Brisbane Mill on the Todmorden side of Eastwood and is listed as fustian employer in 1881".
This page was last updated December 2011