The Eastwood section of the website was first created in November 2003. Some local residents have provided information (special thanks to Albert Howarth, Jack Stansfield, Jack Shackleton and Maurice Hartley for their help and, as ever, the Alice Longstaff collection for many of the photos). We hope that the site will develop by more people contributing their local knowledge.
First World War Album
In 1920 Eastwood Chapel Comforts Committee produced an album of photographs and short biographies of everyone from Eastwood who left home during the First world War. To see this fascinating document go to the First World War album page.
Open day
In March 2004 Charlestown History Group and Eastwood Residents Association held a highly successful open day. This is being followed up by a meeting in June of people interested in forming an Eastwood local history group.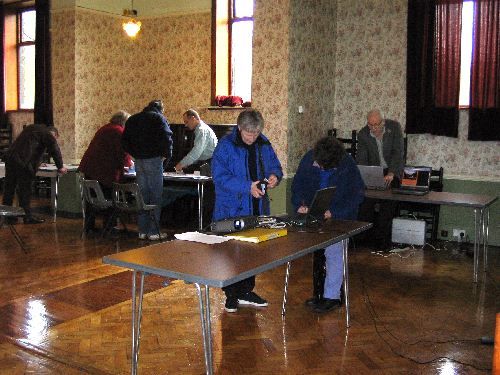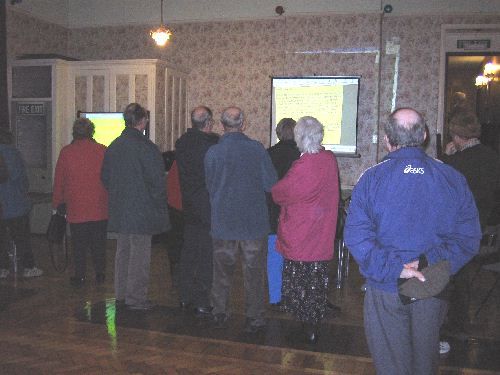 Eastwood is on the West side of Jumble Hole Clough and is part of Todmorden district. In the 19th century, it was an important (and relatively wealthy) habitation with a lot on industry (much more important than Charlestown).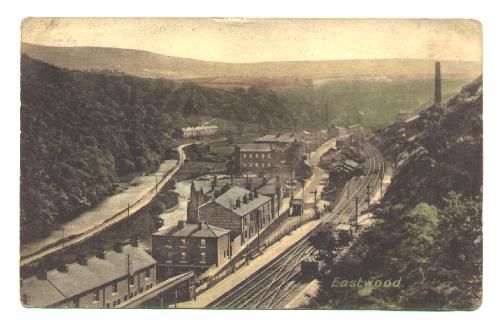 The station can been seen in the foreground, with the chapel in the centre and Stoodley Glen in the background.
The earliest reference for Eastwood we have found is in 1286 when it was called Estwoode. The name was almost certainly taken from the Eastwoode family who were local landowners acitive from the 13th to 17th centuries.
The older part of Eastwood (now known as Higher Eastwood) is on the North Hillside. When industry and people moved from the tops, the dwellings in the valley were referred to as Bottoms. Eastwood is the present name used for Bottoms.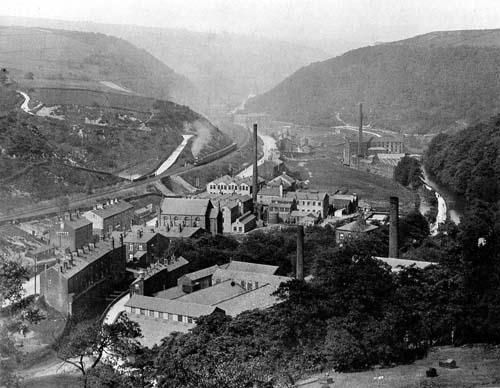 The mill in the foreground is Nanholme mill. The chimney in the centre is Bridge Royd Mill and the one on the far right is Stoodley Bridge Mill. The track going under the railway line and going up hill is the road to East Lee. The station hotel can be faintly seen in the background.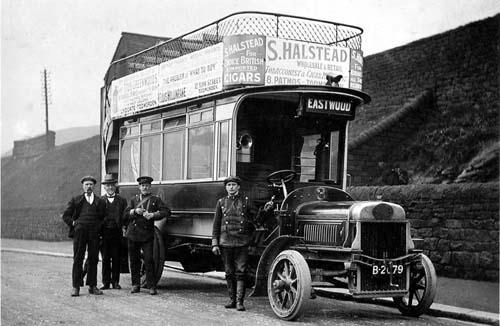 The bus driver is believed to be Sam Stansfield.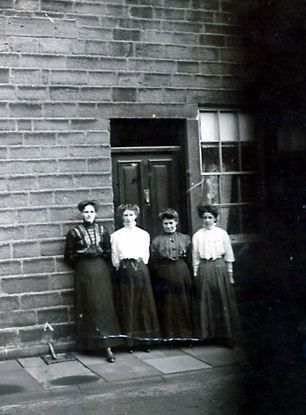 We are unsure about the location.
This page was last updated April 2009